Bring water near the boiling point and turn it off, add tea leaves and cover the pan
You can buy the world's most expensive tea, but if you do not drink it properly, it is of no use. Yes, many times you have heard that 'I bought foreign tea from my vacation abroad', it turned out that you did not know to drink foreign tea and blamed the tea shop for selling you bad tea. Here we will take you through 5 common mistakes that people usually make while drinking tea. And not only that, we will tell you how to avoid these mistakes so that you can drink the right cup of tea.
Here are 5 common mistakes we should avoid while making a cup of tea:
Storage
Always your store Tea In an airtight container, preferably in a bag that is placed inside a metal container. Do not empty the tea leaves directly in a glass jar or metal box and keep it away from heat and direct sunlight. As a rule of thumb, do not store your tea in the same cupboard as your spice, it will absorb the most powerful smell, and when you drink it further, it will have that taste. So please keep it away from spices and heat.
Water
This is the elixir of life, and it is the foundation for you Tea. Always use fresh water to make your tea, do not use boiled water. If you are living in a city where there is a large amount of drinking water, use bottled water to make your tea. It is safe to use water from your water purifier. Treated water is devoid of natural oxygen and will never result in a good cup of tea. So, make sure the water has a nice clean taste.
Also read: 7 interesting tea traditions from all over the world
When the water boils
By far the most important part in the tea making process, heating your water to the right temperature will ensure that you extract the natural flavor from the tea leaves. If you are using a gas stove to make your tea, use a stainless steel pan, do not use an aluminum pan to heat the water as it reacts with the water. If you have an electric kettle, use it to boil water. Do not let the water remain inaccessible because there is every chance that it will boil; When this happens, the oxygen in the water disappears.
Avoid cooking tea leaves
Often in Indian homes, I have seen that they pour water to boil on a gas stove and allow it to boil by adding tea leaves, milk and sugar to cold water. This will cook tea as a result of a strong bitter decoction. If you are making tea on a gas stove, bring the water near the boiling point and turn it off, add the tea leaves and cover the pan. Allow it to bake until desired strength and then serve.
Also read: Tea leaves or tea bags: which is a healthier option?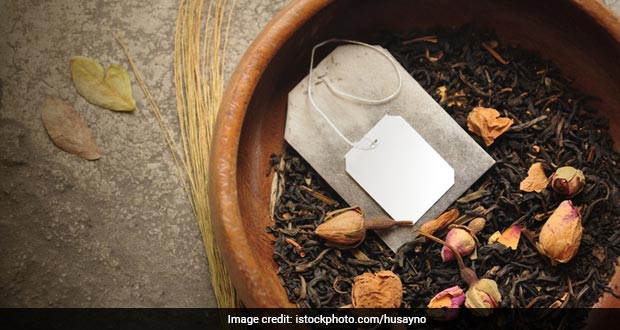 Pour milk and sugar
It is a subject of debate and has been the subject of discussion from Buckingham Palace to the White House. Some suggest that you add cold milk to the cup before adding tea to the cup. Others believe that you can add a dash of milk black tea. Do not add hot milk as fat / cream comes out on top and you will see oil rings in your cup of tea. Tea without milk and sugar is healthy – you will not only save calories, but will also experience the true taste of tea.
Next time you are drinking a cup of tea, avoid these mistakes and enjoy the tea you have purchased.
About the Author: Shikha Puri is the co-founder of Tiuricusful – a premium tea brand and tea boutique in Gurugram.
(Disclaimer: Opinions expressed within this article are the personal views of the author. NDTV is not responsible for the accuracy, completeness, appropriateness, or validity of any information in this article. All information provided on a single basis.) The information, facts or opinions appearing in the article do not reflect the views of NDTV and NDTV assumes no responsibility or liability for the same.)
.