Celebrate International Coffee Day 2021 with 7 Classic Coffee Recipes
No one can explain the importance of coffee better than a die-hard coffee fan. For them, it's not just a drink. It is an unforgettable experience with each sip. Coffee can be a very helpful stress reliever for some people. For others, it may be the perfect drink to satisfy their cravings. The reasons can be many but the occasion to celebrate this drink can come only once in a year. On this 1st October the world is celebrating International Coffee Day. So how should you make this day special? We suggest you grab a book and try your favorite coffee cup in the comfort of your home. If you're a coffee lover who loves to make your own cuppa, try these irresistible classic recipes on International Coffee Day.
1. Cold Coffee
Nothing can charm a person who is fond of cold coffee. A well-brewed cup or glass can be one of the most refreshing drinks. There are two major ways to make it: hot and cold.
2. Filter Coffee
Don't underestimate this oh-so-popular South Indian recipe. Chances are, once you get lost in the taste of it, you won't find yourself back. Add two teaspoons of powder to the filter coffee maker. Add half a cup of water. Let it settle for 15 minutes.
Filter coffee is a famous South Indian coffee
3. Tiramisu
This has to be one of the most loved classic Italian desserts out there. It consists of a sponge biscuit dipped in a coffee mixture. Add mascarpone cheese, fresh cream and dark chocolate to add to this magical feast.
(Also Read: International Coffee Day: 5 Best Coffee Recipes To Celebrate)
4. Cappuccino
Want to try something really classic? There is nothing better than a cup of cappuccino. Pour milk into cups of strongly brewed coffee. Sprinkle ground cinnamon to add a cafe-style flavor to your drink.
5. Coffee Mousse
Not getting enough kick with your cup of coffee? Indulge in this sweet coffee dessert to pamper yourself. You'll need milk, egg yolks, caster sugar, cake slices, cream, and, of course, coffee beans.
Coffee mousse can be made at home
6. Chocolate Coffee Truffle
You can't miss this truffle recipe. Coffee takes the game up a few notches. The soft gooey chocolate center will melt your heart once you smell the coffee.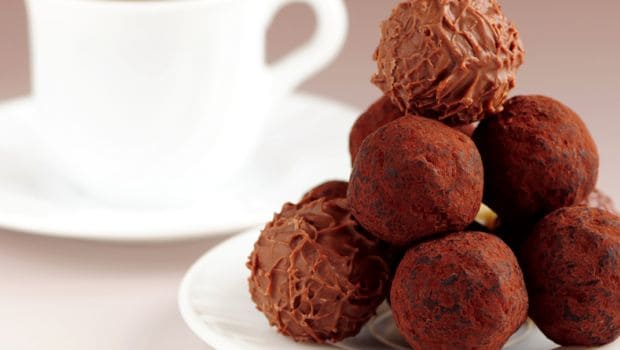 coffee truffles are delicious
7. Coffee Walnut Cake
Strike the perfect balance between nutty texture and coffee-license flavor with Coffee Walnut Cake. Enjoy crunchy walnuts while getting lost in the smell of coffee.

.