Navratri 2021: 5 Delicious Fast-Friendly Snacks You Can Make in Less Than 30 Minutes
Navratri 2021 is finally here and will go on till 15th October 2021. Sharad Navratri is one of the most widely celebrated Hindu festivals of India, during which devotees worship Goddess Durga in nine incarnations. Many followers observe a traditional fast, eating a light vegetarian or sattvik diet during the nine-day festivities. People observing the fast include special foods made from rock salt, buckwheat flour, Singhare flour and some vegetables in this diet. So, keeping that in mind, we have some easy and quick snacks that you can make in just 30 minutes!
(Also Read: Navratri 2021: When Is Sharad Navratri? Date, Timing And Significance; 5 Fasting Rules To Follow)
Navratri 2021: Here are 5 snacks to make this Navratri. Navratri Snacks
1. Aloo Chaat
Who doesn't love a nice plate of aloo chaat dipped in spices? Fried and crunchy potato pieces make a perfect snack and are easy to make in no time. All you have to do is boil your potatoes, roast them and mix them with spices for indulgence. Know here the recipe of Aloo Chaat.
2. Singhare Flour Samosa
Samosa is something that is a favorite of many people. And when paired with chai, this dish makes the indulgence a mesmerizing one. So to make samosa fast-friendly, here we make this popular snack with Singhare flour and infuse it with the flavor of chironji. See recipe here.
3. Cheese Rolls
This delicious mid-day snack is made with grated paneer, potatoes, rock salt and spices. Serve it to your festival guests as a snack with mint or coriander chutney. You can take it at any time of the day. Check out the recipe here.
(Also Read: Navratri 2021: Make Delicious Samak Dosa In 10 Minutes For A Nutritious Meal)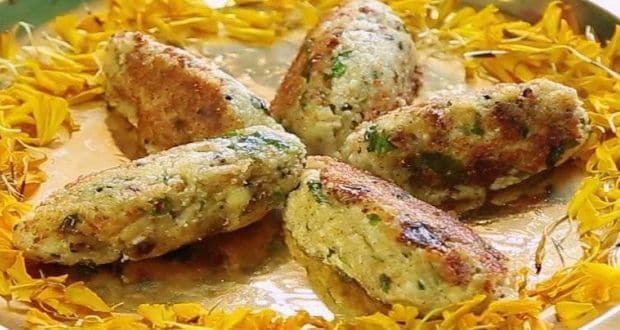 4. Samak Dhokla
This dhokla recipe is made with whole red chillies, cumin seeds, ghee and curry leaves, which makes it a nutritious way of fasting. Enjoy this special Navratri fast at home, and you won't be able to stop yourself from recreating it! For the full recipe, click here.
5. Kuttu Dosa
If you like dosas, try something different, not the typical kuttu puris this Navratri. A crispy dosa with potato stuffing cooked with buckwheat flour, served with mint and coconut chutney, this is the ultimate indulgence that you need to try. See recipe here.
Make these delicious and easy snacks this Navratri, and enjoy! Tell us which recipe you liked best!
Happy Navratri 2021!

.