Why are MPSC students protesting again? What is the demand? – mpsc students demonstrate in pune for their demands
Restless students have now demanded that the Technical Services Master Examination syllabus be implemented from 2025. Now what role is played by the board of directors, attention has been paid.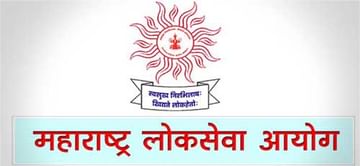 Image Credit Source: TV9 Network
Pune: MPSC students protested again today in Pune, the home of education. The students' request to implement the new MPS program from 2025 has been accepted. But this request was only related to the examination of state services. Now, students have started protesting for the demand that the Technical Service Master Examination syllabus be implemented from 2025. The protest took place in front of the collection office in Pune. Now the government and the Public Service Commission of Maharashtra will take a stand on this student demand.
Why the commotion?
On Wednesday, MPSC students staged a protest outside the collector's office in Pune. As the government and the commission demanded to implement the syllabus of the State Service Examination from 2025. Accordingly, the students demanded to implement the syllabus of the Main Technical Service Examination in from 2025. Students demanded that this exam be conducted in multiple-choice mode instead of descriptive mode. Students say the Public Service Commission should also consider technical services students. To this end, students waved slogans in front of the collector's office on Wednesday.
What exactly are the protesters' demands?
The new MPSC program is expected to be implemented from 2025. At least 5-6 months should be given to study the new method. The Commission should not implement the new system hastily. Also, the books are not available because the new program is based on the UPSC program. Therefore, it should be made available, there are 4 main demands of the protesters.
The demonstrators were not against the new system but against its immediate implementation. Usually every 10 years there is a change in the exam pattern. Before until 2014, the MPSC examination was conducted only by a descriptive method. From 2014 to 2023, its form has become optional. Now again in 2023, the exam format is in detailed written mode.
How was the current method?
Currently, the MPSC exam was in objective mode, i.e. optional mode. In which one must choose one of the 4 options offered to answer the question According to the new program, the MPSC exam is going to be descriptive. In which the answer to the question should be written in detail.
This new system will come into effect from June 2023. But in order to have time to study the new method in such a short time, it is requested to implement this new method from 2023. Because the student has been studying in the old fashioned way for four to five years. Now suddenly a new method was introduced due to which the students were going to suffer.
.