Crowd gathered at the weekend to visit Banke Bihari, lines stretched up to 2km, see photos
Thousands of devotees came to pay their respects at Lord Banke Bihari Temple in Vrindavan over the weekend. The effect of the start of the weekend on Saturday was also seen in the Thakur Bankebihari Temple on Sunday. It was crowded in the morning, but as the day progressed, there was tremendous crowd pressure in the streets, roads, and outside the temple. At the gate of the temple, people were seen hurrying inside. The temple premises also seemed to be filled with devotees.
Worshipers faint under the pressure of the crowd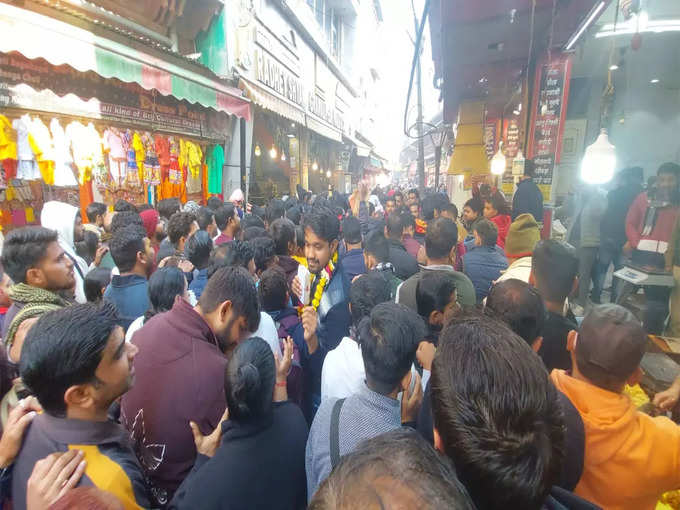 Devotees who come to visit the temple of Lord Banke Bihari faint under the pressure of the crowd. Along with the administration of the temple, no strict provision was made for the administration of the police. No such system has yet been put in place so that devotees who come here can have a comfortable darshan.
The arbitrariness of the administration has created unrest for the local population.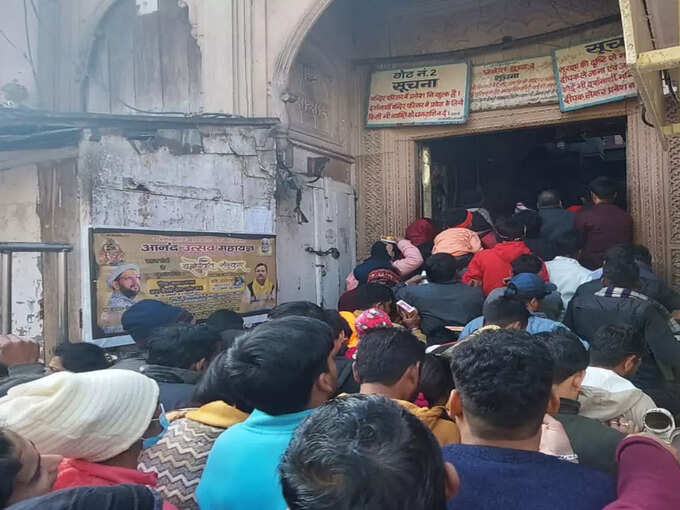 When they spoke to local people, they said the administration followed its dogma. It becomes very difficult for a resident to reach his home in Vrindavan. The traffic plan is a complete failure, if a sick person leaves home and comes back from the hospital, they have to be stuck in traffic for hours with that patient.
Barricading has become a problem in various places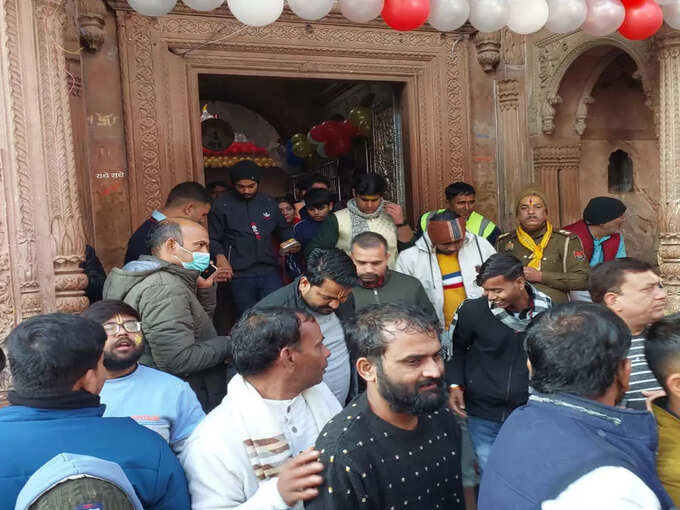 Barricades were installed by the administration to improve the system. This barricade is now becoming a cause of trouble for the people. People have to wait in long lines. People line up for hours over a mile and a half to 2 miles. People fainting and falling because of the long queues.
I salute you Banke Bihari Lal…
The condition of the temple has deteriorated continuously since Janmashtami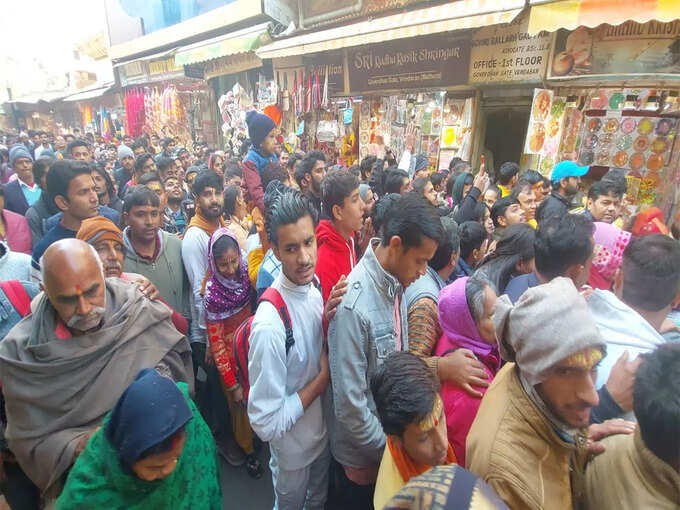 Plans may have been made after Mangala Aarti accident at Thakur Banke Bihari temple on Shri Krishna Janmashtami but the situation did not improve. The administrative disorganization is still visible today. A huge crowd gathers in the temple. On Sunday, all measures to control the huge crowd gathered for darshan in the temple seemed to be crumbling.
four worshipers fainted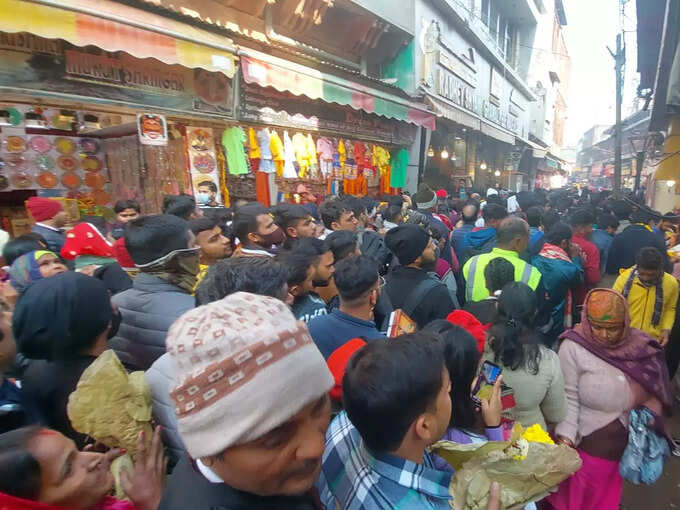 Devotees are permitted to enter through gate number two and three by the direction of the temple. Authorization is given from four and one. Even after that, the crowd in the temple continued to increase. Last Sunday, four devotees fainted under the pressure of the crowd at the Thakur Banke Bihari temple. There is panic among administrative and police officials due to the possibility of a larger crowd in the temple.
Entrance – Nirmal Rajput
,