IAS Rani Nagar is now accusing her brother of stealing money, why is she still in the headlines?
New Delhi. Rani Nagar, the 2014 batch IAS officer of the Haryana cadre, is once again in the limelight. This time, Rani Nagar accused his brother of seizing Rs. Rani is a resident of new Panchvati settlement in Nagar Kotwali region of Ghaziabad. Rani has written a letter to Ghaziabad SSP Muniraj ji to file a complaint of fraud and dishonesty against her brother. Rani also accused the brother of non-payment of income tax. For this, a letter was also written to the Commissioner of Income Tax. Rani Nagar is currently working as an additional secretary in the government of Haryana. However, Rani Nagar has been living on uninterrupted leave for a few years.
Rani Nagar, an IAS agent from the 2014 batch, still remains a talking point. On July 18 itself, Nagar made numerous allegations against his brother via a Facebook post. A few months ago, Rani also accused the mother of her late father's pension. This time, through a Facebook post, Nagar accused his brother Sachin Nagar, living at Raj Compound of Lalkuan district in Ghaziabad, of seizing and selling the property. Nagar said in a letter sent to SSP Ghaziabad that in 2013, Sachin Nagar got the register of the house located at Nehru Nagar in his name saying he would pay them soon. Even after 9 years, Sachin Nagar did not give her the money for the house, while in 2014 Sachin Nagar herself sold this house to another person for Rs 95 lakh.
What is the charge of the brother of IAS officer Rani
Rani Nagar mentioned in the letter posted on Facebook that from 2010 to 2018, her brother transferred Rs 30 lakh to her bank account, but upon repeated requests, she is not returning the remaining money so far. Rani Nagar also accused her brother of non-payment of income tax when selling real estate. He wrote a letter to the Chief Commissioner of the Income Tax Department demanding to collect income tax from Sachin Nagar and register a case against him under several sections including cheating. Rani also asked her brother to recover Rs 1.25 crore as per the government interest rate.
What did the SSP say?
Ghaziabad SSP Muniraj ji said about Nagar's letter that the allegations made by the female IAS officer will be investigated. Further action will be taken based on the facts revealed in the investigation.
The queen is therefore constantly in the spotlight
Significantly, since the year 2018, Rani Nagar is continuously making headlines for one reason or another. He had sent his resignation to the president a few months ago. Earlier on May 4, 2020, Rani Nagar resigned citing her own safety. Even then, he had quit through Facebook itself. This time too, Rani has sent a copy of her resignation to the General Secretary of Haryana as well as the Central Personnel and Training Department.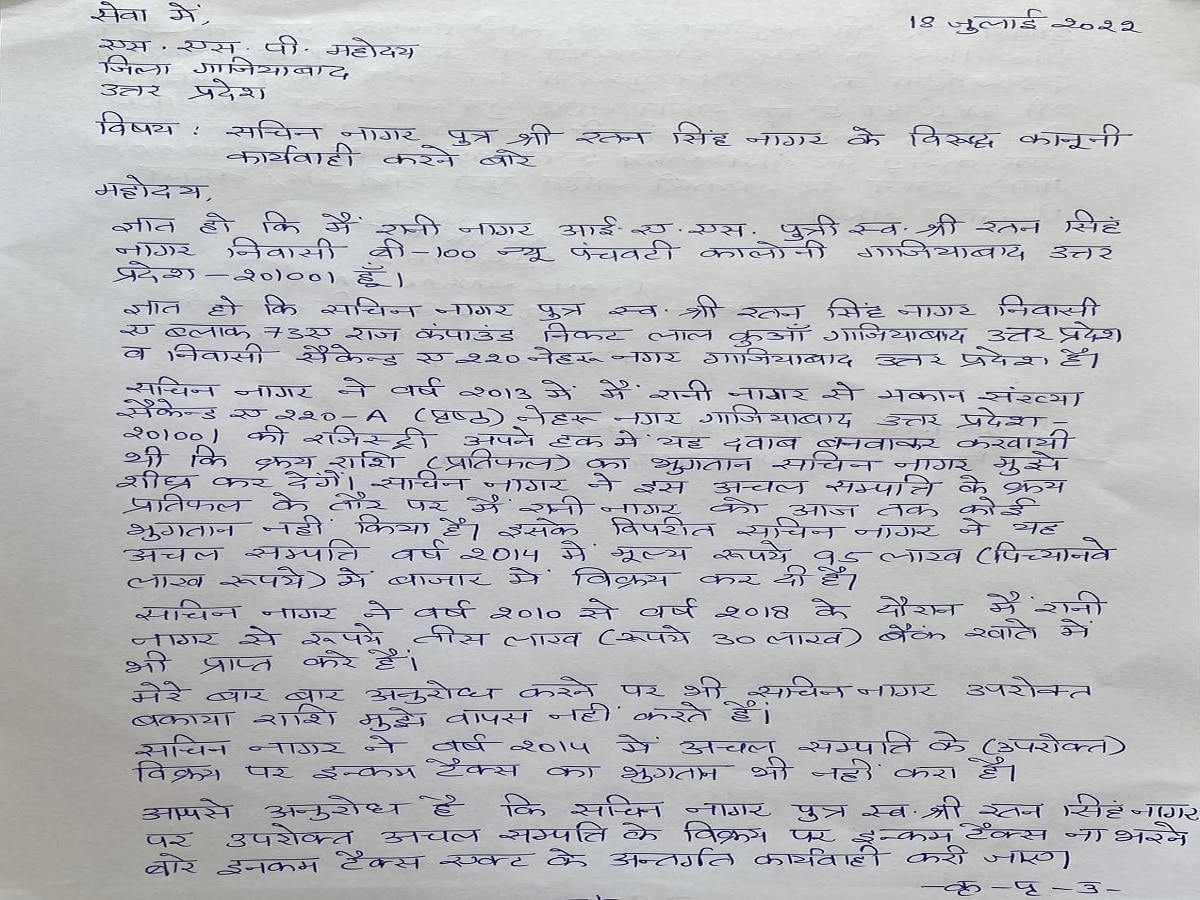 The Queen is constantly on leave for health reasons
Let us tell you that Rani Nagar is constantly on leave due to health reasons. Also this time, Rani Nagar urged the President to accept the resignation citing Indian Administrative Service rules. In 2020, Rani Nagar posted a video saying that she and her sister were in mortal danger. Rani Nagar has accused a senior IAS Haryana official of sexual harassment. This case is pending before the court. Rani Nagar has made numerous allegations against this IAS officer.
Rani also resigned in 2020
When Rani Nagar stepped down in 2020 accusing her of harassment, many people came out to support the Queen. Former UP CM and BSP supremo Mayawati and then BJP leader and Union minister of state Krishnapal Gurjar also came to support Rani Nagar and asked them to withdraw their resignations. The Haryana government, rejecting Nagar's resignation, had also recommended changing its framework from Haryana to Uttar Pradesh.
Rani and her sister were attacked
In May 2020 itself, Rani Nagar and her sister were assaulted by an unknown person. During this attack, Rani Nagar survived, but her sister Reema Nagar was seriously injured. In this regard, Rani Nagar had given information via tweet and Facebook. Nagar Kotwali Police Station had investigated his brother Sachin Nagar by registering a case on Tahrir.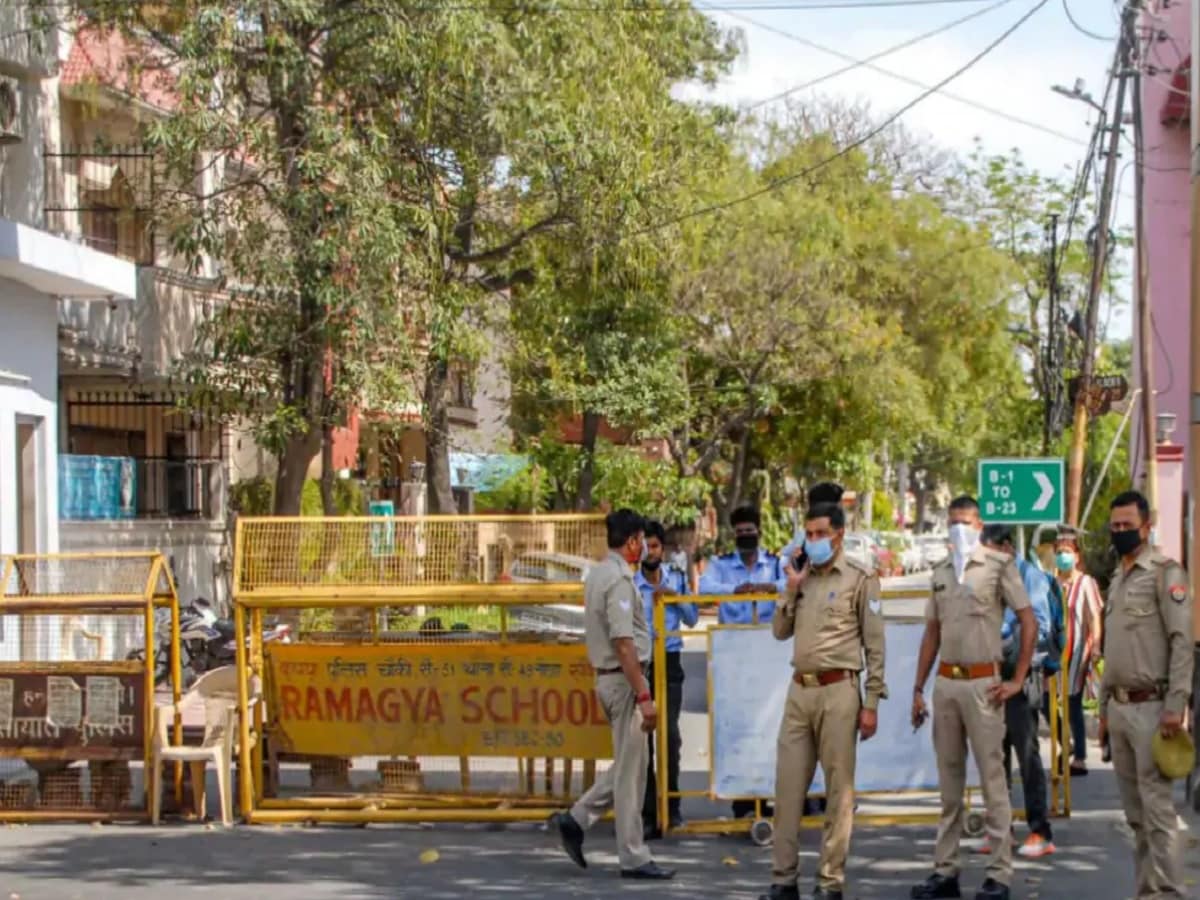 Also Read: Kejriwal Govt Launched Another New Scheme For Delhi Women, Know Her Specialty
Nagar is constantly on leave for health reasons. A few years ago, Nagar's mother had refused to give mental treatment to the queen. Nagar had shared the photo of the amulet and cartridges on his Facebook account on May 23, apprehending his murder. Regarding the milk price, Rani accused the trader of not paying the bill in a Facebook post.
Be the first to read the latest news in Hindi News18 Hindi | Today's Breaking News, Live Updates, Read Most Trusted Hindi News Website News18 Hindi |
Tags: Ghaziabad Police, Haryana News, IAS, IAS officer, UP news
FIRST POST: July 20, 2022, 1:33 p.m. HST
,