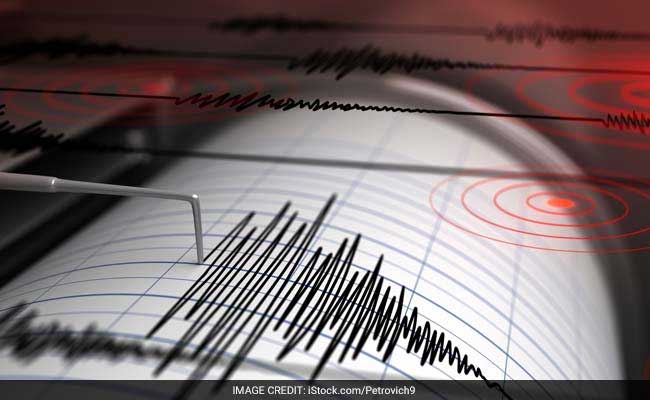 Manila:
A 6.0-magnitude earthquake struck the southern Philippines on Tuesday, the US Geological Survey said, with local officials warning of aftershocks and possible damage.
The shallow earthquake occurred at about 2:00 a.m. (0600 GMT) a few kilometers from the municipality of Margusan in the mountainous gold-mining province of Davao de Oro on the island of Mindanao.
Shallow earthquakes tend to cause more damage than deeper ones, but there were no immediately confirmed reports of major damage.
An employee of the Margusan disaster office told AFP that authorities were investigating reports of landslides on a national highway.
"We have not received any reports of other damage or casualties, but we are checking villages around the city," he said, declining to be named.
"Things shook in the office but no damage."
Corporal Stephanie Kleiman with police in the town of Tagum, about 40 km (25 miles) from Maragusan, said the quake lasted about 30 seconds and was followed by aftershocks.
"We immediately went under our desks and when the ground stopped shaking we went straight outside," Kleiman told AFP.
"We are still outside because a moderate aftershock has just occurred."
While the quake didn't destroy anything, Kleiman said, it was strong enough to "instill fear."
Phoebe Alberto and her colleagues at the disaster office in the municipality of New Bataan, adjacent to Maragüsan, fled as their building shook.
"We are still assessing the damage to our building," Alberto said.
"We're just out here."
Earthquakes are a daily occurrence in the Philippines, which lies along the Pacific "Ring of Fire", an arc of intense seismic as well as volcanic activity that extends from Japan into Southeast Asia and the Pacific Basin.
Most are too weak to be felt by humans, but strong and destructive occur randomly, with no technology available to predict when and where they will occur.
The nation's Office of Civil Defense regularly conducts exercises simulating earthquake scenarios along active fault lines.
The last major earthquake hit the northern Philippines in October.
A 6.4-magnitude earthquake struck the mountain town of Dolores in Abra province, injuring several people, damaging buildings and cutting power to much of the area.
Last July, a 7.0-magnitude earthquake triggered landslides and cracks in the ground in Mount Abra, killing 11 people and injuring several hundred.
(Except for the headline, this story has not been edited by NDTV staff and is published from a syndicated feed.)
featured video of the day
In CCTV: Robbers steal Rs 40 lakh from bikers' bags at Delhi traffic signal