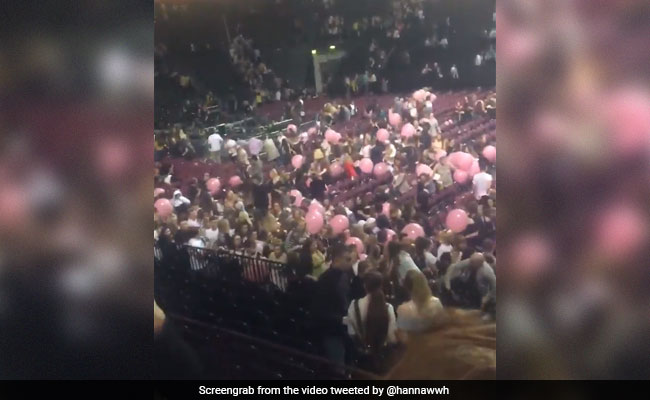 London:
The Manchester bomber that killed 22 people at an Ariana Grande concert in 2017 could have been prevented if Britain's MI5 security service had acted on vital intelligence, an official investigation found on Thursday.
John Saunders, chairman of the inquiry, said in his report that the delay in relation to one of the two pieces of intelligence was due to a "lack of opportunity to take potentially significant investigative action".
The attack was carried out by 22-year-old Salman Abidi, who is from Manchester but of Libyan origin, as concert-goers were leaving the show at the Manchester Arena in northern England.
Inspired by the Islamic State group, he targeted a crowd of mostly youths who had attended a concert by the American pop star.
The youngest victim was eight years old. Others included parents who had come to collect their children.
Saunders, a retired High Court judge submitted his third and final report on the incident.
"(MI5) On the basis of what the Security Service knew or should have known, I am satisfied that such an investigative action would be a proportionate and justifiable step.
"It should have happened," he said, referring to the failure to promptly write a report on one of the intelligence inputs.
"While I accept that Salman Abidi has demonstrated some security consciousness and this may affect the efficacy of the investigative action I have identified, there was a real likelihood that it would generate actionable intelligence."
Richard Schorer, a lawyer who represented 11 families at the inquest, said Saunders had exposed missed opportunities.
"As a result of these failures, at the very least, a real possibility of preventing this attack was lost. This is a devastating conclusion for us," he said.
"The failures highlighted in this report are unacceptable."
(Except for the headline, this story has not been edited by NDTV staff and is published from a syndicated feed.)
featured video of the day
Who will win Meghalaya, Nagaland and Tripura? vote counting begins